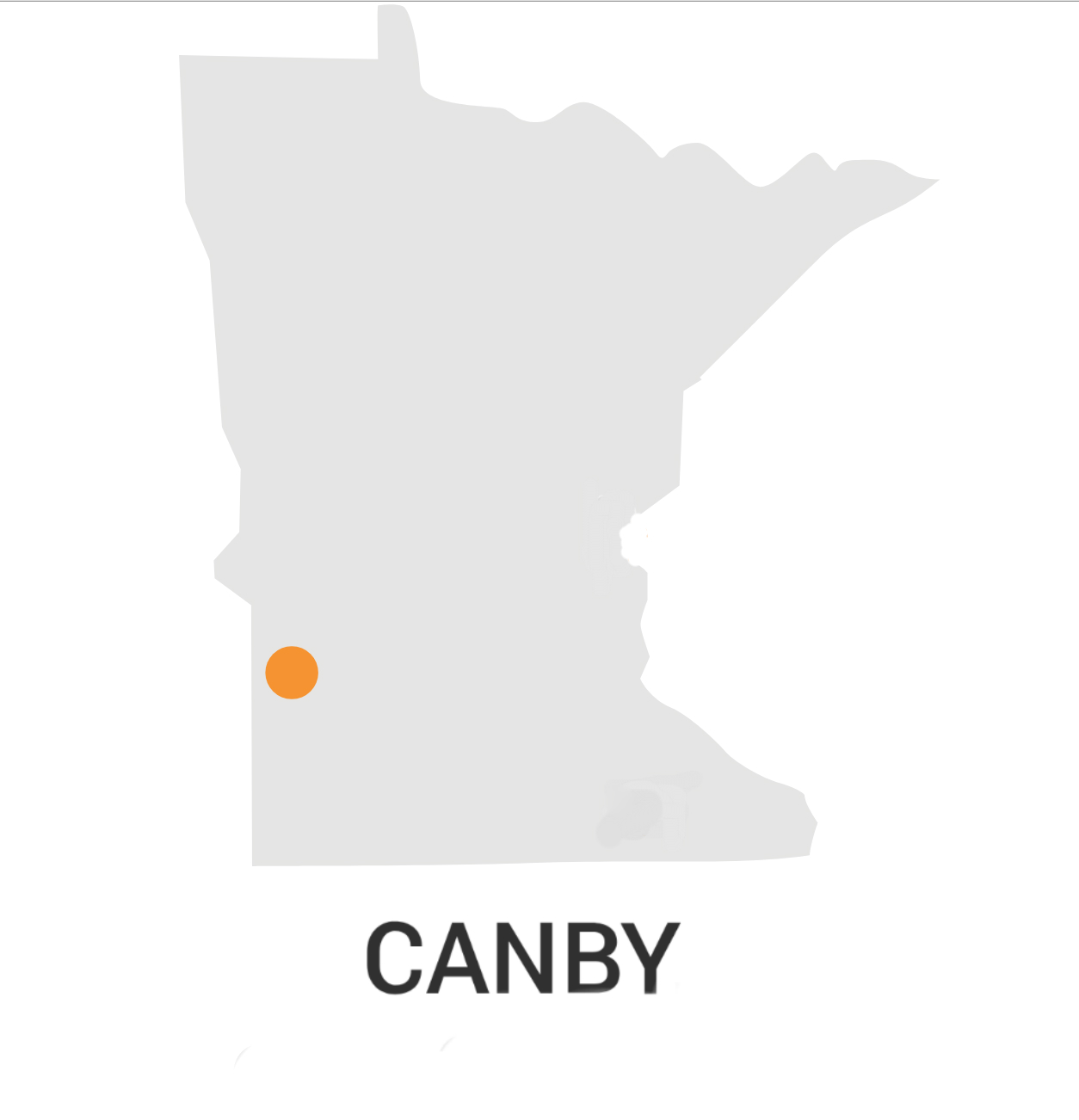 Canby
Careers in Wind Tech
The Sky's The Limit
" I love being on the tower, it's a whole new world up there,"
For Colby Azevedo and other students at Minnesota West Community and Technical College (MWCTC), Minnesota's wind energy industry presents a whole new world of opportunity. According to data from the U.S. Bureau of Labor Statistics, "wind energy technician" is the fastest growing job title in the country with an expected growth rate of 108 percent between 2014 and 2024.
2,500+
Jobs
2,500+ jobs supported by wind energy in Minnesota
108%
Growth Rate
108% expected growth rate of wind service technician jobs between 2014 and 2024
"We need to make sure these students understand that there are a lot of options for them once they leave here,"
MWCTC is one of more than six colleges and universities across Minnesota that offer wind energy-specific degrees. Students enrolled in these programs are setting themselves up for success, with high earning potential and abundant job prospects available after graduation. "We can't get enough students in for the job prospects out there. Chances are, they will climb the ladder and get to a top pay scale in a short amount of time," says Gary Olsen, instructor at Minnesota West.
Employees in Minnesota's wind energy sector on average earn roughly $10,000 more than the state's average annual wage.
"It's good for everybody, not just the state of Minnesota. It's clean energy. It's the future of energy I believe, there's a lot of opportunity in it, and it's a lot of fun."
Colby Azevedo, wind technician student at MWCTC
Being a Part of the Bigger Picture
In addition to the monetary benefits and career opportunities, many people working in wind energy find their jobs fulfilling for "bigger picture" reasons. "The reason I was so excited to work in this field was because it made be feel like I was going to accomplish more than I could even imagine," said Nathaniel Hurst, student at MWTC.